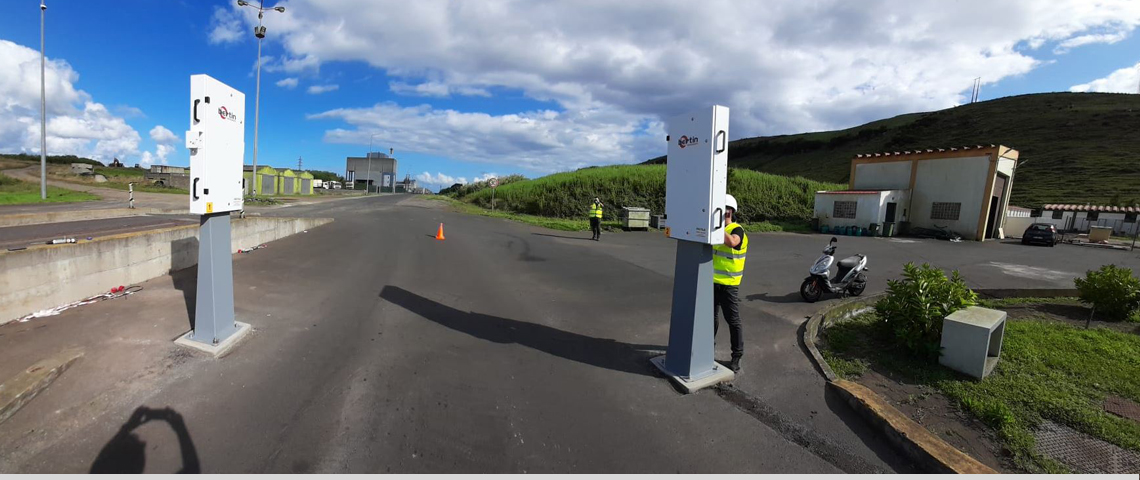 With specific legislation and an increasingly tight control, waste management companies have been looking for simple and effective methods to control the entry of potentially radioactive material into their facilities.
Radiation Monitoring Gantries provide a complete and integrated solution for this need, allowing you to quickly and efficiently monitor vehicles at the entrance, without impacting the operation. Once again, Protilis is at the forefront of innovation by providing high quality, reliable Radiation Monitoring Gantry and maintenance.
Recently, Protilis technicians proceeded to install another Radiation Monitoring Gantry, this time in the Autonomous Region of the Azores.