PORTABLE CAMPAIGN SHOWER

TRAILER LIGHTING TOWER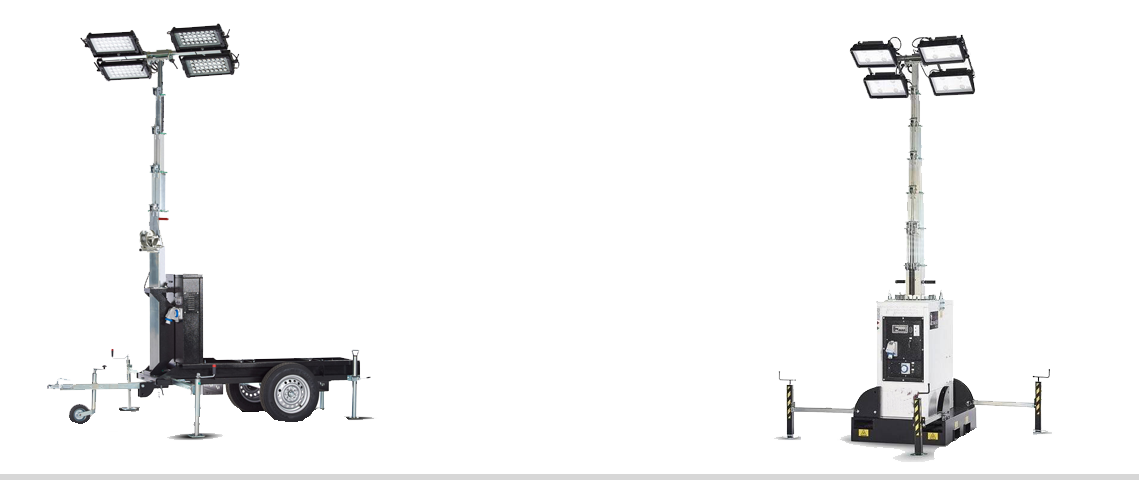 Battery powered light towers are a real innovation.
Equipped with MultiLed floodlights, instead of an engine, they have 12x2V batteries that power the light tower for over 60 hours.
The dimmable LED headlamps ensure optimal use of the battery so that the power of the LED headlamps can be managed according to the customer's needs. It also has a positive impact on the environment by being silent and with zero C02 emissions.
GENERATORS