PORTABLE FIELD SHOWER

The Portable Field Shower Set (PFSS) is a complete self contained system tailored for the needs of a Military user. The system features numerous setup scenarios and options and is supplied with both a 3.700 L source water pillow bladder and an adaptor for local pressurized water sources. Also supplied is the water pressure and heating system as well as up to 8 individual shower stalls. Each stall is made of aluminum structure and is collapsible and stackable for easy storage, transport and shipment.
TRAILER LIGHTING TOWER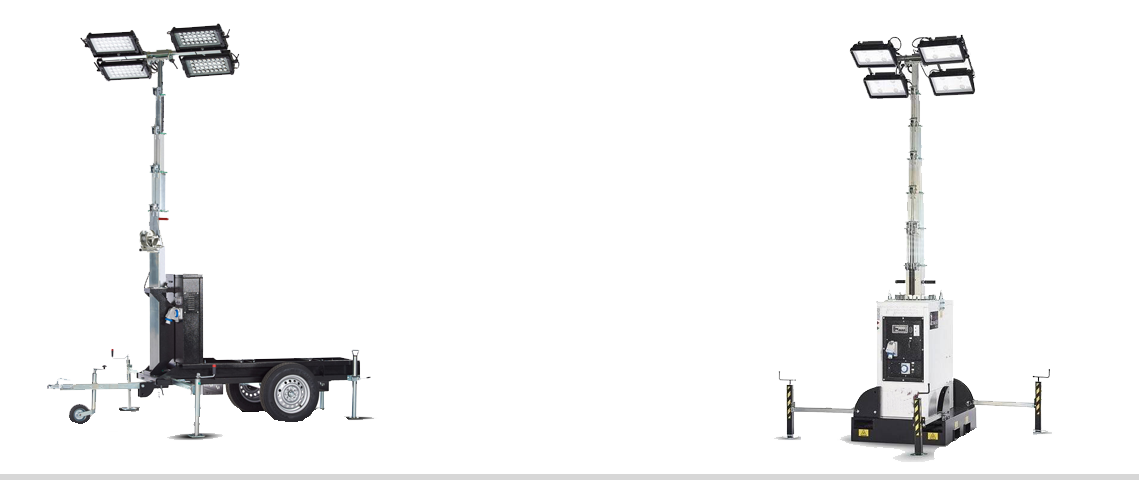 Battery powered light towers are a real innovation.
Equipped with MultiLed floodlights, instead of an engine, they have 12x2V batteries that power the light tower for over 60 hours.
The dimmable LED headlamps ensure optimal use of the battery so that the power of the LED headlamps can be managed according to the customer's needs. It also has a positive impact on the environment by being silent and with zero C02 emissions.
GENERATORS